Events
WORKSHOP AQUA_FORENSIC AT THE ADRIATIC GARDEN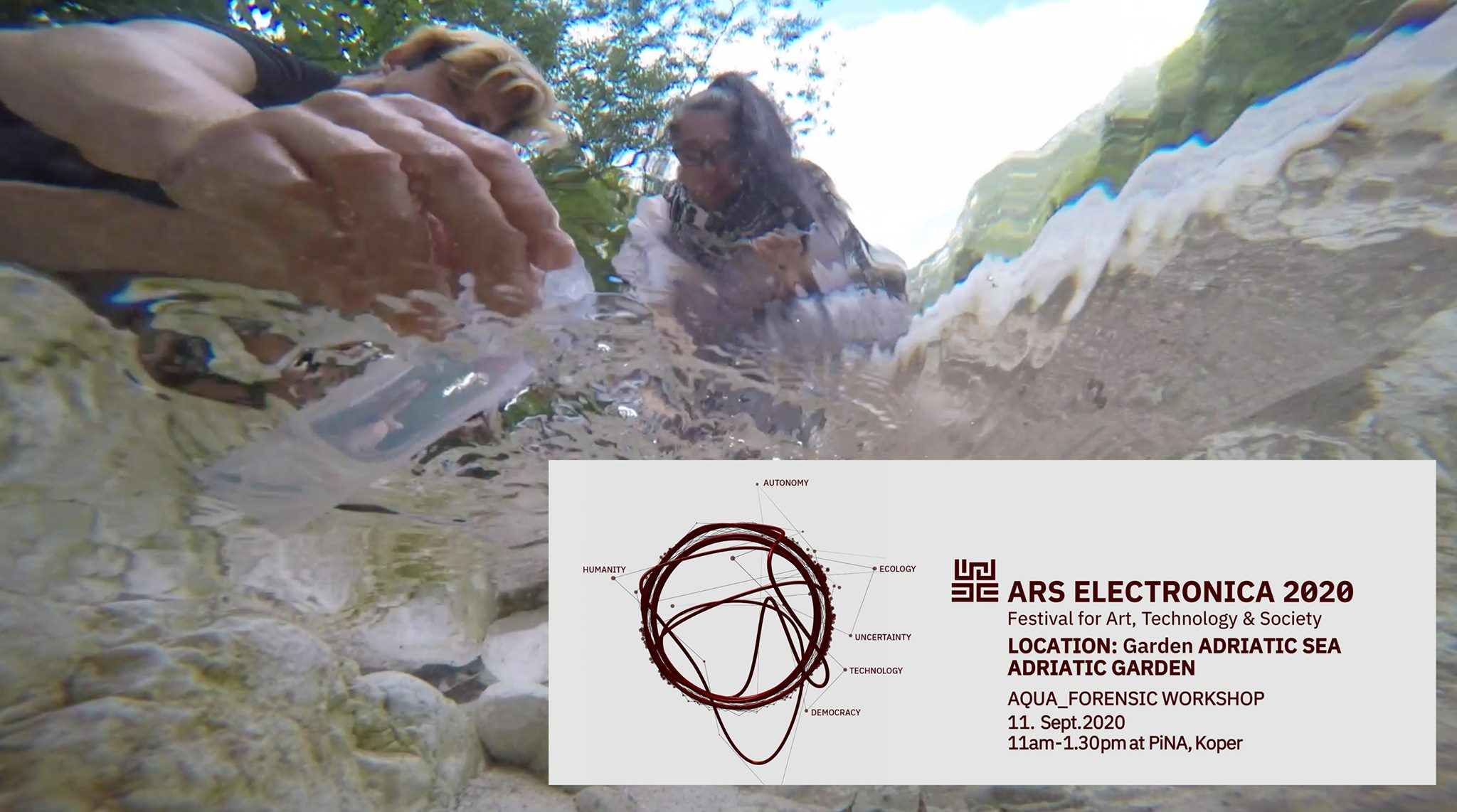 This Friday, 11 September 2020, at 11 am, we will hold a very interesting workshop in our premises, led by Robertina Šebjanič and Miha Godec – aqua_forensic at the Adriatic Garden. The workshop will interactively highlight the problem of invisible water pollutants.
A person stumbling upon a plastic bag or packaging on lovely Adriatic beaches or in the refreshing Adriatic sea might normally be horrified, yet is able to remove himself somewhere where his eyes and mind are spared of the horrid visible pollutants. But what about the pollutants s/he cannot see? What can/will s/he do about that?
The workshop aqua_forensic at the Adriatic Garden will introduce you to the problem of invisible water pollutants. The goal of the workshop is to make the invisible anthropogenic pollutants and their effects on water habitats visible.
The workshop will start with a short intro lecture presentation of all the invisible pollutants – from chemical to the sonic levels. Part of the workshop will be also gathering and analysing samples of local seawater and seabed and utilizing some informative "forensic" strategies through a hybrid (science, DIY citizen science and art) approach to thoroughly investigate these topics.
We will also give you the opportunity to listen to the underwater soundscapes with hydrophones, as well as discuss the underwater noise pollution and its presence in the Adriatic sea.
HOW TO REGISTER
In order for us to be able to adhere to all health and safety recommendations regarding the COVID-19 pandemic, we are limiting the number of participants. Apply at info@pina.si, until Thursday, September 10, 2020, by 12 noon or until the vacancies are filled.
ADRIATIC GARDEN | AQUA_FORENSIC 2.0