Events
ANNOUNCING OUR NEW PRODUCTION: SUBAQUATIC SONGS_AQUAFORMATIONS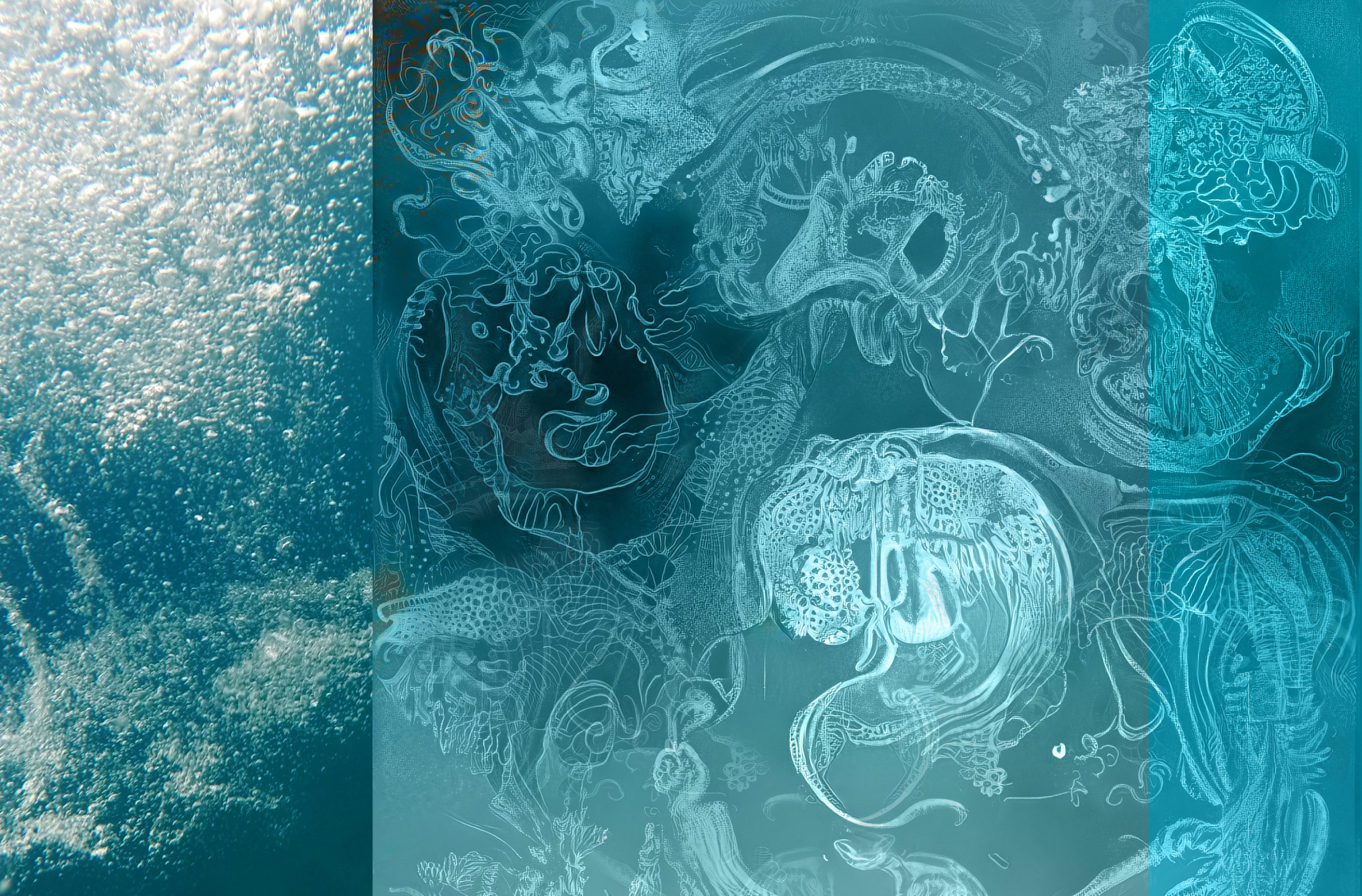 Join us in the virtual space and take a look at our upcoming production "SubAquatic songs_Aquaformations," that connects the fields of art, marine biology, artificial intelligence and sound. On Tuesday, 29th of December 2020 at 8 p. m. (CET, GMT+1). 
In the collaborative project, "SubAquatic songs_ Aquaformations", Robertina Šebjanič (artist/researcher) and Sofia Crespo (artist & specialist in machine learning / artificial intelligence) explore the extensive changes in the sea caused by the anthropogenic presence and try to envision how this reflects on its inhabitants. 
As a part of their research questions or directions, they are thinking of how environmental changes, on short (biological) or long (geological) time scales, are recorded in ocean "memories" within organisms or their larger ecosystemic structures in physical trails of the water levels, as well as also in chemical traits, within the constantly changing oceans and seas itself.  
Within the project, the thoughts provoked by D. Haraway's "tentacle thinking", which translates into "multi-level" thinking, relate to our way of adaptation of our sensory perception, to be able to get a better knowledge of the other and the unknown.
In this first phase of the project, the two artists are interested to tackle these issues and analyze them from multiple perspectives – one of them our all-encompassing future. 
Along with all this, the question arose: how do our actions affect the inhabitants of the oceans and seas, and what could they tell us about this? The project also opens the question: would we, through artificial intelligence, be able to capture the complexity of marine life within the doctrine of empathy and solidarity?
SubAquatics songs_Aquaformations will be available to watch on our Facebook and Instagram profile.
Get to know more
Sofia Crespo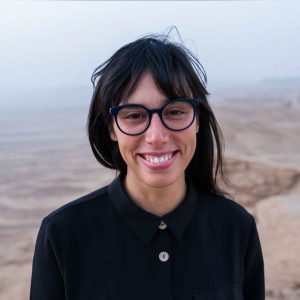 Sofia Crespo is an artist with a focus on artificial life, her practice is driven by a huge interest in biologically-inspired technologies, such as deep learning. One of her main focuses is the way organic life uses artificial mechanisms to simulate itself and evolve. With an interest in the workings of the human brain, Crespo looks at the similarities between the techniques of AI image formation, and the way that humans express themselves creatively, and cognitively recognize their world. Her works have been featured at Nvidia's GTC AI Gallery, Ars Electronica Gallery Spaces Garden, Futurium and have been exhibited around the world both physically and digitally.
sofiacrespo.com
IG | FB | TW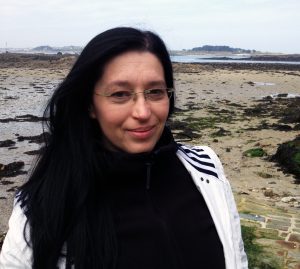 Robertina Šebjanič
Robertina Šebjanič is an internationally exhibited and artist/researcher. Her artistic work deals with the cultural, (bio)political and ecological realities of aquatic environments. With her projects she tackles the philosophical questions at the intersection of art, technology and science. Her projects are often realized in collaboration with others, through interdisciplinary and informal integration in her work. Robertina was awarded with Honorary Mention @Prix Ars Electronica 2016; nominated for STARTS2016 and STARTS 2020 Award. She was SHAPE artist 2017 and in 2018, she (with Gjino Šutič) took part at residency programme at Ars electronica (Emap / Emare platform). Her art work Aurelia 1+Hz / proto viva generator (artist proof) is since 2019 part of the the BEEP Electronic Art Collection, Spain.
robertina.net
IG | FB | TW
Authors: Robertina Šebjanič and Sofia Crespo
Curator: Marko Vivoda
Production: Festival IZIS & PiNA, Koper 2020
With the financial support by the Ministry of Culture, Republic of Slovenia  
Thanks: Michela Magas, Music Tech Fest, Entangled Others Studio