Events
ADRIATIC GARDEN | AQUA_FORENSIC 2.0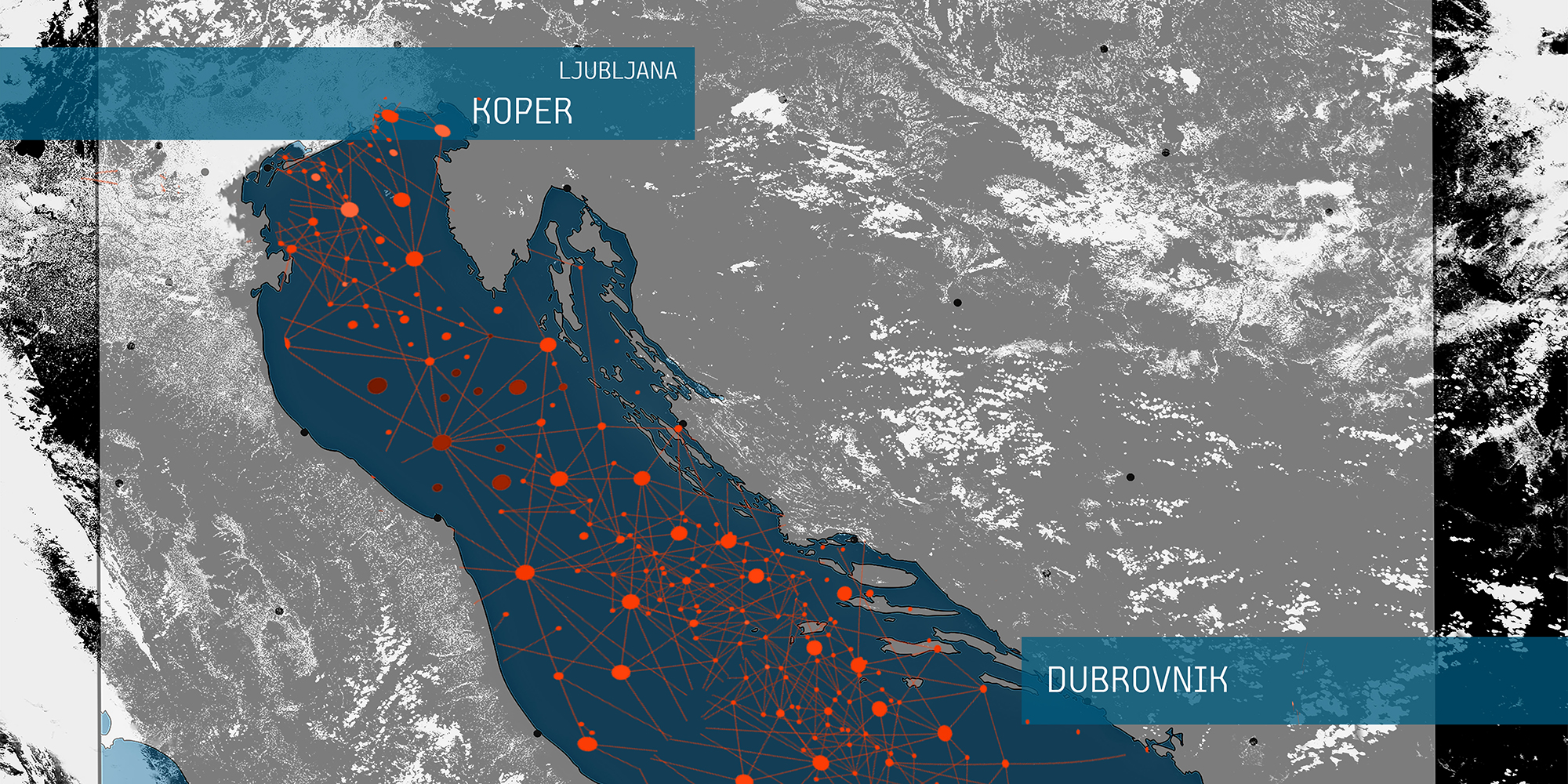 Ars Electronica Festival 2020: The Kepler's Garden will take you on a journey through the gardens this year and will map the 'new' world at the JKU campus in Linz and 120 other locations across the globe, including Koper.
A part of its programme is the Adriatic Garden | aqua_forensic 2.0, which connects two places by the Adriatic Sea: Dubrovnik and Koper and gives special attention to the our commitment to the values of care, compassion, environmental justice, action-taking and cooperation with the Adriatic Sea and its creatures. The project framework is the aqua_forensic, an ongoing art and science research method developed by Robertina Šebjanič and Gjino Šutić, which sheds light on the presence of invisible anthropogenic chemical pollutants in the water environment.
The programme features on-site and online exhibitions, a round table discussion and workshops and focuses on the ecological and climatic changes/challenges of the Adriatic Sea. The entirety of the programme will also be accessible on the project's online platform.
ON-SITE EXHIBITIONS 
A series of on-site exhibitions featuring the artwork aqua_forensic will be presented at the Art workshop Lazareti in Dubrovnik, at the City Art Gallery in Ljubljana, at LaBoral in Gijon and at the Ars Electronica festival in Linz.
ONLINE PLATFORM
The Adriatic Garden online platform will enable audiences to immerse themselves in the above or underwater world of the sea through video and the soundscapes of under/above water locations found in the sonic wilderness of the Adriatic. The online sound exhibition program sonoAdriatic tales is co-curated by Manja Ristić and Robertina Šebjanič features the following artists: Brane Zorman, Saša Spačal, Roberto Vodanović Čopor, Ivo Vičić, Leah Barclay.
ROUND TABLE DISCUSSION
The round table Aquaformations (International S.A.I.N.T. Caffe) will feature local and international experts and citizens, among them prof. dr. Alenka Malej, Melina Sakiyama, Mario Benkoč (PiNA), dr. Milena Mičić, Marija Aleksandra Bel Dajković, Manja Ristić, Robertina Šebjanič and Gjino Šutić. Among other topics, the discussion will focus on the anthropo-socio-technological relationships with the sea, describe the impact our enterprises have on waters and address the issues we have to tackle to achieve sustainable collaboration among researchers, artists, institutions and citizens, who work in the field of maritime research and conservation.
WORKSHOPS
The Aqua_forensic at the Adriatic Garden citizen science workshops engaging local and global audiences will focus on the topics of water pollution and climate change and will be held at the Youth center/UR Institute in Dubrovnik and at PiNA in Koper. The workshop methodology was developed by Gjino Šutić, Robertina Šebjanič and Miha Godec with the support of UR Institute and PIFcamp.
More information is available at this link.