Notifications
SI HUB HAS LAUNCHED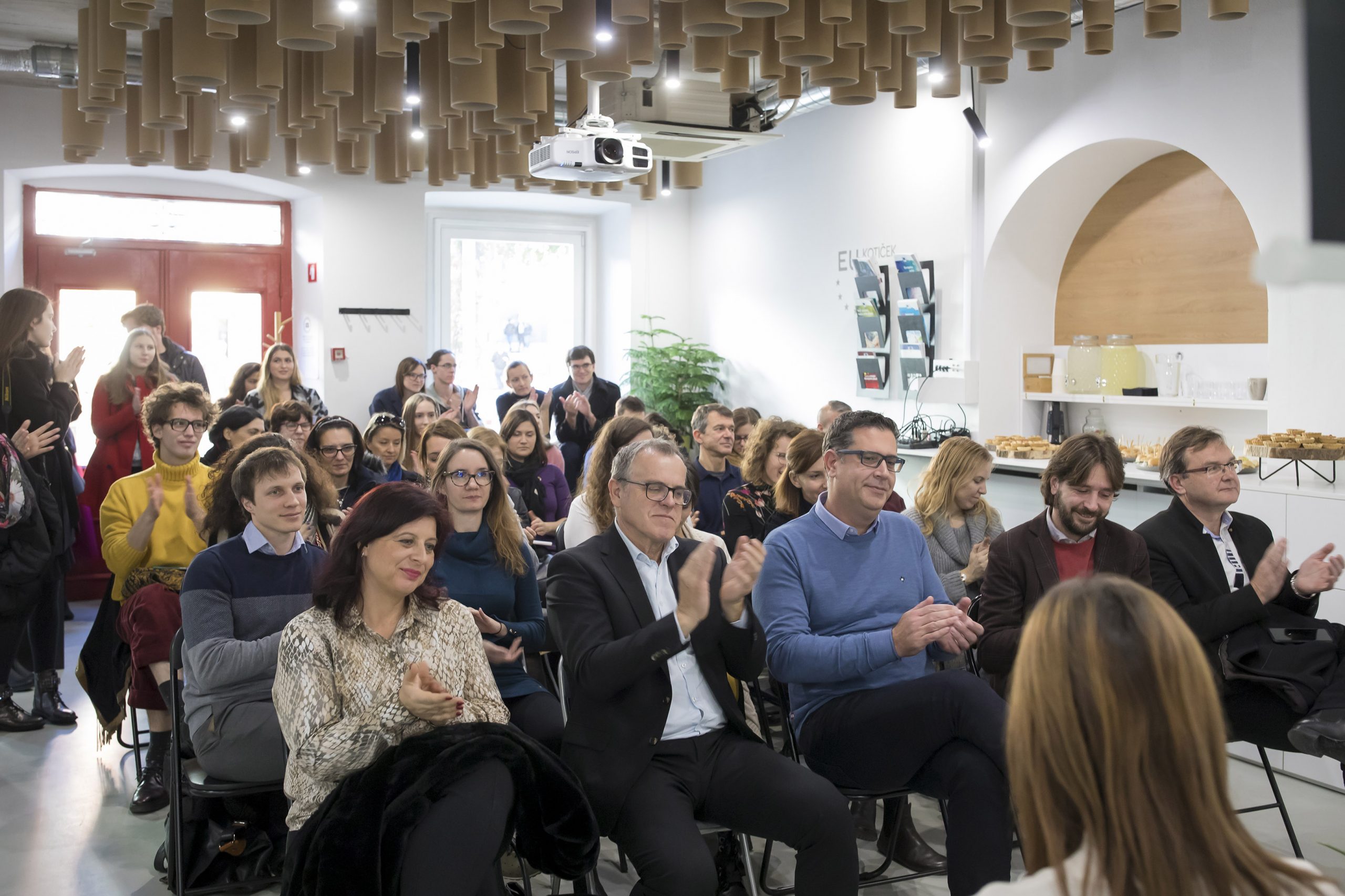 On December 11th of 2019, at Gortan Square 15 in Koper, PiNA has opened the first community space in Istria, dedicated to meeting societal challenges.
The space is the result of 10 years of work by PiNA, as well as part of the Social Innovators project.
In addition to Sofia and Zagreb, Koper thus became a pilot example of such a supportive environment. It is an important acquisition that will bring together all key individuals, groups and institutions operating in this environment in one place.
Social Innovators HUB (SI HUB) will provide free space sharing, offer educational and informative content and expert advice for developing ideas and supporting project planning and implementation of actions and programs. At the same time, it will connect all those who actively think about what could be improved, upgraded, developed or supported in the environment, promoting dialogue, cooperation and networking.
More than a hundred people attended the opening of the HUB – young people, civil society organizations, disorganized groups and important representatives of institutions operating in this environment. Those interested will be able to join the SI HUB program by applying for the Annual Call for Proposals for Non-Governmental Organizations and Disorganized Youth Groups and Individuals, which will provide the environment with spatial and substantive support in the direction of sustainable, fulfilling and curious coexistence.
Vid Tratnik, President of PiNA, stressed that PiNA is "striving to address the topics of the challenges of the future or the challenges that will co-create our future. As PiNA, we are trying to contribute by making room for those people who also want to contribute something to society. "
Mayor of Koper Mayor Aleš Bržan stressed the importance of community spaces and the potential they have for the city and young people, who, he says, "have the potential to create social changes that are needed and which we may not be aware of enough in society."
PiNA has developed many mechanisms, knowledge and skills over the years of its operations, how to address challenges and issues through project work. "Through our work and space, we want to transfer our knowledge to others. What we emphasize is dialogue, the ability to communicate, act, collaborate and connect. We hope this space will be all that, "said Kaja Cunk, Social Innovators project manager.