Notifications
WE PRESENTED CONCEPTS AND METHODS OF PARTICIPATORY SCIENCE TO PROFESSORS FROM MEXICO, EL SALVADOR, FINLAND AND SLOVENIA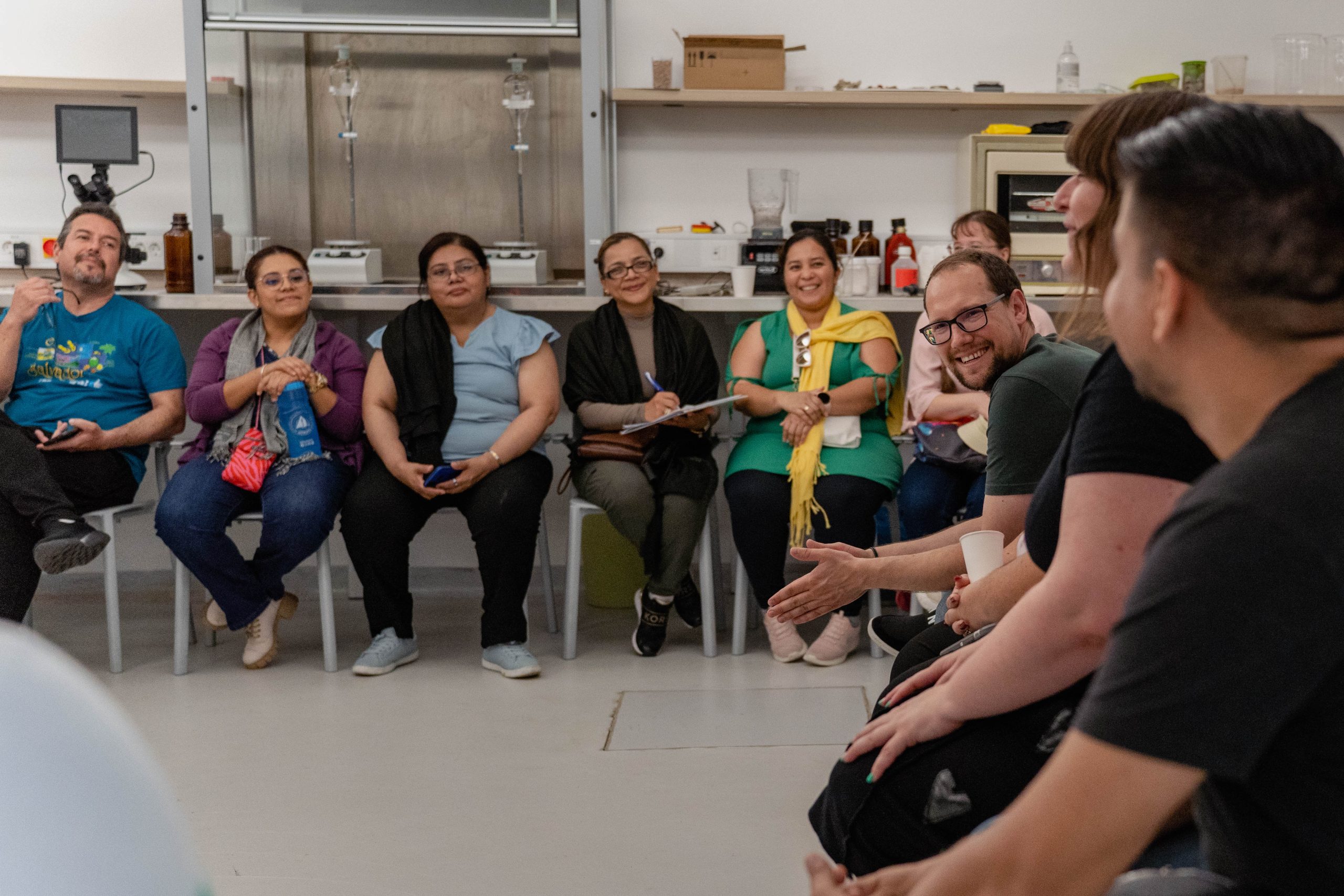 We recently hosted professors from the Faculty of Health Sciences from Mexico, El Salvador, Finland and Slovenia.
Maja Drobne and Kristjan Nemac presented them with non-formal education methods that support systemic thinking and participatory science as part of the DIVE IN project, which studies the concepts of participatory science.
They accompanied them to rethink their perceptions of the world and encouraged them to confront each other and place them in a wider social context. Above all, they've presented how they can carry out activities with their students that encourage the acquisition of knowledge in creative ways.
They presented some methods that we often use in our work:
Lego Serious Play: with this method, they thought about the current state of their faculty and designed their ideal health and medical faculty together.
Dixit cards: with the help of the Dixit card, they took a moment to think more deeply about their positive and negative qualities and, through the story, presented us with how to deal with their fears to achieve their desires.
Conversation during the walk: through the conversation during the walk, they've thought about the increasingly important issue of balance between business and private life. They thought about their balance, what they are willing to do to achieve it, and what their employer can do in this area.
Discovery of Koper and reflection: with the help of a map with locations, they observed the local population and questioned passers-by. They were interested in the feeling of safety in public spaces and the impact of tourism on the local community and how systems thinking affects everyday life.
We hope that they will use the acquired knowledge and methods in their further work.
Thanks for your visit!